Google says Galaxy Nexus code is a "trade secret"
28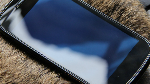 This is kind of a strange story. As you may know, Apple has a lawsuit pending against Samsung in California which also includes a motion for a preliminary injunction against the Samsung Galaxy Nexus. In this case, Apple has requested that Google uncover differences, if there are any, between the Android code released in the Android Open Source Project repository and that running on the Samsung Galaxy Nexus.
Not surprisingly, Google doesn't want to give Apple any more information than it needs to, and "has already agreed to produce source code underlying" Android on the Galaxy Nexus. What is strange is the reasoning Google gives in order to avoid fulfilling this request. Google says that complying with "Apple's request would reveal critical Google trade secrets", adding that "the internal functionality of Android running on the Samsung Galaxy Nexus is Google's trade secret."
This is especially odd because of course the source code is available for the Galaxy Nexus, so it's hard to imagine what "internal functionality" it is that Google is trying to protect. We have asked around at XDA-Developers and CyanogenMod to see if anyone could help us out in this, but have yet to get any answers as to what it could be.
Unfortunately, we are obligated to link to Florian Mueller as the source for this story, but we would like to reiterate that
Mueller was questionable ethics
, and a fairly blatant bias against Google. So, while Mueller claims this is proof that the Galaxy Nexus code is "closed just like that of the iPhone", that is not the case. The code is open source and available for anyone, but there is something in the Galaxy Nexus that is a "trade secret". We'll keep looking around for what that may refer to and bring you more if we get it.