Google reportedly working with vision benefits provider for Glass launch
3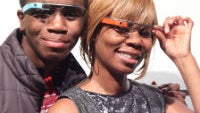 The general thinking is that Google is getting ready to launch Google Glass next year. The
second version
of the hardware is going out to "Explorers" soon, which will bring support for prescription frames. And, while the rumors about Google working with
Warby Parker
have long faded, a new report from
The Wall Street Journal
says that Google is working with a vision benefits provider about the Glass launch.
The report says that Google is working with VSP Global, which is a vision benefits provider in the U.S that also makes frames and lenses. According to Chief Executive Rob Lynch, not only will VSP be able to help make more fashionable frames for Glass and custom prescription lenses, but the company will be able to help train optometrists in fitting users (patients?) with Google Glass.
VSP has 30,000 doctors in its network and about 60 million people enrolled in its vision plans, and optometrists seem to have high hopes for Google Glass. If optometrists are on board, and VSP can help to market the product in various facilities across the country, it could be a huge boost to the visibility and sales of Glass. The word directly from VSP is that the talks with Google are in the early stages, but
WSJ
says that other sources close to the deal are claiming that the talks have been fairly extensive and have covered distribution channels and specialized corrective lenses.
Still no word on exactly when Glass will be released to consumers or how much it will cost when it is.