Google Glass users can get a prescription-compatible version in November
4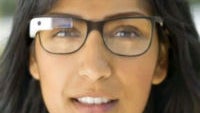 Google announced today that it is about to start what could be considered phase two of the Google Glass beta program. Thousands of users have been testing out Google Glass since earlier this year, and there have been monthly updates to the software. But, now Google is getting ready to upgrade the hardware as well with a one-time swap out offer in November.
Google doesn't mention too many differences for the new Glass hardware except that it will "work with future lines of shades and prescription frames, and... include a mono earbud." It would be interesting to know if the battery size is changing or the camera sensor is being improved, but really the big news here is that Glass will soon be compatible with prescription glasses.
This has been an annoyance for many since the beginning of the Google Glass Explorer program. Many who wanted to test the device wore glasses, but were forced to either switch to contacts or forego using Glass altogether. But, now if you have bought Glass before today (October 28th) you will be eligible to swap out your device for a new one, although everyone is only eligible to swap out once.
Those who want to swap will have to sign up, and then will have 60 days to complete the swap once the program starts.