Google releases Swiffy, for Adobe Flash-to-HTML5 in a jiffy
9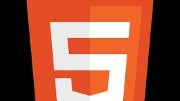 Swiffy
is Google's quick converter software that takes .swf files in and spits HTML5 compatibility out, which will eventually speed up the process of moving to HTML5 altogether. Apple's iDevice owners have been waiting with bated breath for this moment ever since Steve Jobs's infamous "
Thoughts on Flash
" memo last year.
There is already support for vector graphics, embedded fonts, images and timeline animation, all waiting to be moved into an iPad or iPhone-friendlier format, but for Flash-based games you will have to wait.
After all, Swiffy is not even a Google beta endeavor, it's still in the Labs, and has been started as a project of the engineering intern Pieter Senster, who was looking for a quick way to convert Flash ads for devices like the iPhone and iPad. There are a few examples of Swiffy in action on Google's page for the project, so hit the source link if you are interested.
source:
Google
via
Wired