Google looking into Pixel 2 XL bug that affects volume of audio clips sent via a messaging app
16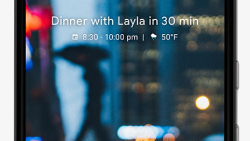 The latest problem affecting the
Google Pixel 2 XL
is one that Google is already looking into. Complaints have been posted on the Pixel User Community of the Google Product Forum. According to these posts, voice clips sent through a messaging app by a Pixel 2 XL carrying this bug, are arriving on a recipient's phone with very low volume. This is occurring with messages sent through WhatsApp, Instagram, Snapchat, Google Allo, Telegram and other platforms.
The low volume occurs regardless whether the recipient is wearing earphones or using the receiving phone's speakers. Affected Pixel 2 XL units are running both Android 8.0 and Android 8.1. Those who were suffering with this issue while using the former build say that the update had no effect on the bug.
The good news is that Google is aware of the problem and is looking into the matter. A manager on the Google Product Forum page says that he will look to gather some information via bug reports and private information.
Interestingly, this bug is only affecting the larger Pixel 2 XL model. Those with the
Pixel 2
have not complained about this issue. Remember, both models have different manufacturers. The Pixel 2 is made by HTC, while the Pixel 2 XL is LG's baby.