Google launches Android Experiments website to showcase the coolest Android and Android Wear apps
1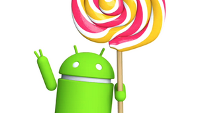 For a few years now, Google has been showing off some of its experimental apps for the Chrome browser on its Chrome Experiments website, one where forward-thinking browser apps have found a home. Earlier today, the company launched a similar site to show off the experimental apps that devs from across the world have been creating for Android and Android Wear. Meet Android Experiments, Google's unique way of suggesting that Android is the most diverse mobile operating system.
Just like with Chrome Experiments, the Android Experiments initiative cuts two ways. The most immediate goal is to show off cool new apps for Android, software that impresses through either artsy interfaces or innovative ways of making use of the various sensors that smartphones integrate.
Another, more subtle goal that Google is trying to accomplish through Android Experiments is to inspire other developers to create more great forward-thinking apps for Android. As such, Google is now accepting submissions from developers who want their app to be showcased on the Android Experiment website. At the moment, the highlighted apps won't be promoted in the Play Store, but the exposure that the experiments will get from the special website is definitely not to be overlooked.
Nearly 20 apps are being showcased on the Android Experiments website at the moment, and you can check them all out by heading over to the source link below. One of the best things about the Android experiments is that all of the apps come with the complete source code. This way, developers can take bits of code - it's called inspiration, not theft if the code is open source - and integrate them in their own apps. In some ways, Google is suggesting that you don't have to reinvent the wheel in order to create an awesome app for Android or Android Wear.
We think that Google's YouTube video is the best summary of the apps that are currently highlighted, so take a look for yourself: