Google extends free phone calls via Gmail through 2013
3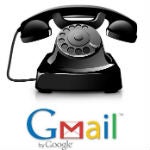 Google Voice is one of our favorite services, but it hasn't been leveraged nearly enough by Google. Luckily, a fragment of the service lives in Gmail, which allows users to make phone calls via Google Talk, and Google's offer of free phone calls through the service has been extended through 2013. The announcement was made through Google's Gmail Blog, and said:
Many of you call phones from Gmail to easily connect with friends and family. If you're in the US and Canada, you'll continue to be able to make free domestic calls through 2013. Plus, in most countries, you can still call the rest of the world from Gmail at insanely low rates
What the blog post doesn't mention is that some of the "insanely low rates" for calls to the rest of the world have gotten a bit more expensive. We can't speak to all of the country rates, but the rates for calling Jamaica have certainly gone up recently, and earlier in the year there were reports of rate hikes for calls to Pakistan and other countries around the world. Maybe that's how Google can afford to keep calls to the US and Canada free through Gmail.