Google executive discusses wider rollout of Google Glass
17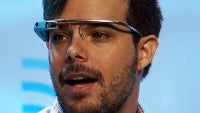 Timothy Jordan, senior development advocate for Google Glass, spent part of his Saturday at the Engadget Expand conference in New York City. Jordan discussed Google's planning for a larger rollout of Google Glass. "
The goal is to make it more available so those who want Glass can get Glass
," said Jordan, and Google has worked toward that goal by
allowing Explorer members to pick three names each
who will be allowed to buy the device. And instead of going through an orientation in New York or L.A., these new buyers can
meet with a trained "Glass Guide" on Google's Hangouts
.
Google can ramp up production of the connected specs, but is anyone really interested? A recent poll of 2577 adults in the U.S. found that nearly 50% are interested in wearable devices. A somewhat lower score was seen for those interested in wearing something along the line of Google Glass. 49% believe that wearable devices are a fad.
Meanwhile,Google is allowing original Explorer owners to swap their Glass for a new version that comes with a mono earbud and allows the user to swap the lens for a prescription one. Allowing users to replace the lenses that come with the device with their own lenses turned out to be one of the most important things that Google learned from its limited release of Google Glass, according to Jordan.
Google isn't trying to replace your smartphone with Google Glass, seeing it as a "
companion device
" for your handset. Jordan says, "
I find it intuitive. It's natural; it works with what we're already doing
.
It seems ironic that by bringing technology closer you can get more out of the way
."
source:
PCMag