Google Glass buyers to learn about their new device with video presentation on Hangouts
1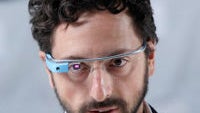 Google eventually would like to make purchasing Google Glass as easy as buying a pair of Ray Ban sunglasses. Previously, those who purchased the connected specs had to go to L.A. or New York to be fitted and to learn how to use them. But that is changing as more people will be getting the chance to purchase Google Glass before they become a run of the mill consumer item. Before that happens
Google, is allowing each Explorer owner to invite up to three friends to try Google Glass
.
Instead of having each additional Glass buyer fly to the East or West coast to pick up the device, Google will ship the specs to them. An email sent to a recent Google Glass buyer reveals that a Glass Guide will make a 45 minute presentation over Hangouts to the new Glass owner. The presentation, done using webcams, will include "
the entire setup process, explain some of the features Glass has to offer and tell you a little about the history of Glass along the way
".
Google will be calling each new Google Glass buyer to arrange the time for the Hangouts presentation, so if you have a pair on order, be prepared to set aside some time to learn how to use your new device.
"We're so excited that you're interested in taking part in our Hangout Experience!

What better way to start your journey with Glass than with one of our experienced Glass Guides! They'll take you through the entire setup process, explain some of the features Glass has to offer and tell you a little about the history of Glass along the way. This is all done over webcams in a Google Hangout."-email from Google
source:
AndroidCentral