Google exec: "there were some real problems" with Google+ YouTube commenting system launch
6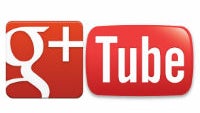 The idea to replace the traditional commenting system with Google+ comments was a very divisive decision by Google. There were many who (loudly) decried the new system as "forcing" users to sign-up for Google+, as well as plenty who were (oddly) mad at having it be more difficult to troll. Google still stands by the decision, but one exec is admitting that "there were some real problems" with the launch.
The admission came from Bradley Horowitz, Google's Vice President of Product Management for Google+, at the LeWeb conference in Paris today. Interestingly, Horowitz doesn't believe that it was a vocal minority lashing out about the changes, but the general YouTube userbase which ran into issues. Horowitz said:
I don't think this was YouTube fanatics. There were some real problems with the integration as launched and it took us a matter of days to iron those out. I think most people now are having that experience you are, which are things are dramatically better on the other side of this integration. And there's much more work we'll continue doing.
Of course, it is a bit hard to believe that it wasn't a vocal minority causing the most problems, because Horowitz also said that at the launch Google didn't do such a good job with rankings and was "in a bit of an arms race around spam and abuse." More than likely, Google will continuously be in that arms race, because YouTube has one of the more active communities of trolls on the Internet. Still, the work is ongoing, and Google is pleased with the progress it has made since the launch.