Google engineer tells why KitKat hides connectivity
39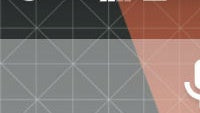 One of the more odd changes to that came in Android 4.4 KitKat was the choice to make all of the status icons in the notification bar pure white. Ever since way back in Android 2.3 Gingerbread, the behavior with those icons was to show as a certain color (green in 2.3, and blue in later versions of Android) when the device had a usable Internet connection and grey or white when you were connected to Wi-Fi or mobile networks, but had no usable Internet connection on those services.
With KitKat, Google changed that behavior so all of the icons were white, all of the time. And, the only way to check on your connection in case of an error is to go into the Quick Settings menu where the icons will be white when you have a connection and orange when you don't. Additionally, the up and down

arrows indicating when data was flowing have been moved out of the notification bar to the Quick Settings as well. Why has this happened? Googler Dan Sandler has the answer.
According to Dan, there are three reasons for the changes. The main issue was Google's decision to move to a transparent notification bar, because the previous blue color wouldn't show well on certain backgrounds. White shows up the best, regardless of the background, especially when paired with background protection.
The other big reason was because the majority of users didn't know what those color changes meant, and were confused by them, so rather than confuse the majority of users, Google chose to possibly annoy a vocal minority of power users who liked those color changes. The last issue was simply one of system resources. It actually took quite a few CPU cycles to have the constantly animated data arrows in the notification bar, and added a lot of work, so they were bumped to the Quick Settings to make everything easier and less resource intensive.