Google demos Android, shows off HTC Dream?
11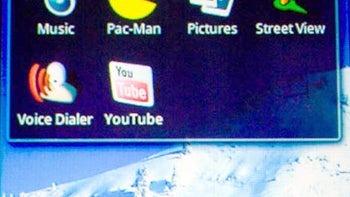 The 3G iPhone may steal the Samsung Instinct's thunder, but is it possible that Android will be stealing Apple's thunder? Google showed off the latest iteration of their upcoming OS today at its I/O conference in San Francisco, and we have to say it looks very good. From a simple and intuitive interface to the internal compass manipulation of Google Maps Street View to Pac Man, Android looks poised to break out of the development stage and onto the main stage. All-in-all it looks polished and promising, to say the least. Color us excited! Furthermore, Engadget is reporting that the device used to demo the upcoming OS was the HTC Dream. It is said to be around 3"x5" with a large touchscreen display and slide-out keyboard, which would jive with earlier rumors. Whatever the device is, the demo of Android was impressive enough. Click the Android Community link for several more videos and the PhoneMag link for well over 100 pictures of the OS live and running.
Update:
Android Community has a transcript of the developer Q&A, which reveals more device details. It is running a 528Mhz Qualcomm MSM7201A processor with 128MB of RAM and 256MB flash memory, and the demo was run over a 3.2Mbps HSDPA connection. This device was using a Synaptics capacitive touchscreen, though the developers reiterated the platform is flexible and doesn't require a touchscreen...or even any screen. Devices are still scheduled to ship in the second half of this year, and at that time the open-source platform will be released as well. We've already seen Android running on devices such as the TyTN II, Touch and N810 so there's even a possibility that this finished product could be loaded onto existing devices. As the developers said, "The software will be released as open-source when the first handsets are available … so people can do with it pretty much whatever they want. We don't dictate how it's used." Color us even more excited!
source:
Android Community
(
Update Link
) via
PhoneMag
via
EngadgetMobile