Google and Oracle won't settle, go back fighting in court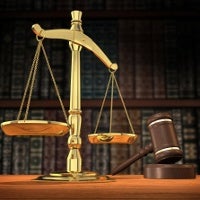 With recent talks about a settlement, it seemed that the legal madness was about to stop, at least when it comes to
Google and Oracle
, but the two companies
again failed to reach a settlement
and are going back in court in two weeks. Just last week, Judge Paul Grewal asked the two parties to try and reach a decision to settle by April 9th, but obviously Oracle thought Google's proposal to get a 0.515% cut of Android revenue by 2018 too low. Additionally, Oracle would have gotten this cut only if it won the case for patent infringement.
Grewal now summarized that
"the parties have reached an irreconcilable impasse in their settlement discussions with the undersigned,"
and
"no further conferences shall be convened."
Quite honestly, the judge noted down that "some cases just need to be tried."
Oracle blames Google for
"directly copying"
its Java code on the Android platform, and Google's lawyers have repeatedly defended the position that Google was in close cooperation with Java creators Sun Microsystems at the time.
So far, the case has been delayed twice - it was first scheduled for October 2011, and then for March 2012.