Google+ adds hearts to Auto Awesome for Valentine's Day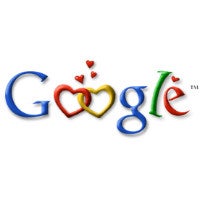 Google likes to show off what it can do with image recognition and the Auto Awesome photo features. Google started out with basic things like fixing color and contrast, then moved on to swapping smiling faces for non-smilers, or open eyes for closed (which had some creepy outcomes). Then Google+ Auto Awesome started going for holiday effects.
Those started with adding falling snow to pictures (which again didn't always work so well, because Google would add snow to pictures at the beach), and sparkling lights around Christmas. Now, Google+ is getting in the Valentine's spirit by adding floating hearts to pictures of two people kissing. The technology behind that is pretty impressive, because it means that Google's facial recognition has gotten to the point where it can find people kissing. We'll have to see how well it works in the real world though. It seems likely someone will kiss their pet or random objects and see what happens.
In the end, it's a bit silly, but a nice touch for Valentine's Day. The real question is: what's next? Google usually tries to stay away from religious or country affiliation with these things (the Christmastime Auto Awesome effects added to the Christmas feel, but weren't things like Santa), but we'd like to see shamrocks for anyone wearing green on St. Patty's day, and fireworks on the 4th of July.
As always, Auto Awesome pictures are private until you choose to share them.