Google Wallet will send money to your contacts without requiring an email address
5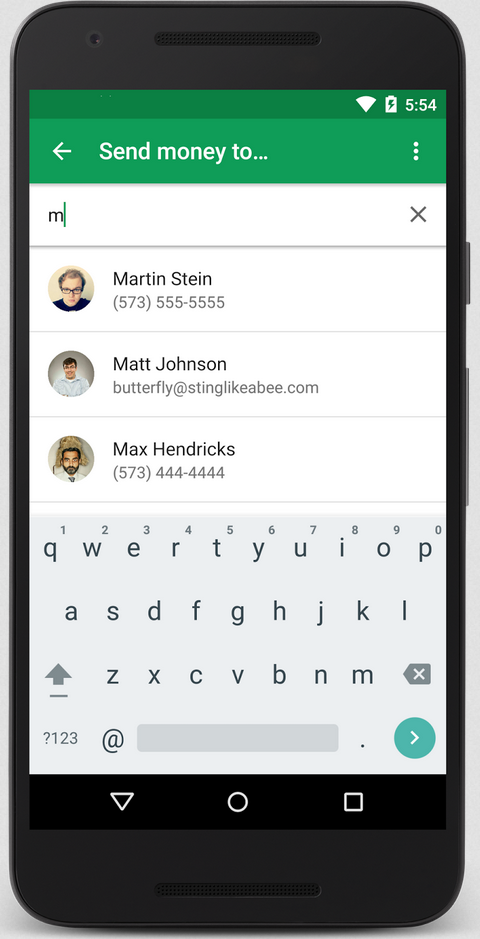 Update to Google Wallet app will allow you to send money to your contacts without using an email address
Google took to its Commerce Blog today to announce that Google Wallet users will soon be receiving an update. After installing the new version of the app, Google Wallet subscribers will be able to send money to people on their contacts list, even without an email address. All that will be required to complete this process is a phone number. We should point out that this feature will be available for those in the U.S. only.
So let's assume that Peter is going to pay Paul using Google Wallet. With the app, Peter sends the cash to Paul's phone number using a debit card. This generates a text message to Paul, telling him that he has been sent the gift of money. Once the text has been received, Paul clicks on a secure link inside the message, which opens up a web page. After entering his debit card number on the web page, Paul sits back as the cash hits his bank account in minutes. Note that the recipient's email address was not required.
Google Wallet began life as a mobile payment service using NFC, similar to Apple Pay. But once Android Pay was launched, Google started making the changes required to
turn Google Wallet into a money transferring app
that uses debit cards to send or receive money. Just keep your eye peeled for the new update which will soon appear in the Google Play Store, or the Apple App Store.
Download Google Wallet (
Android
|
iOS
)
source:
Google
via
AndroidPolice