Google poaches one of Samsung's best always-on display features for Android Pie
3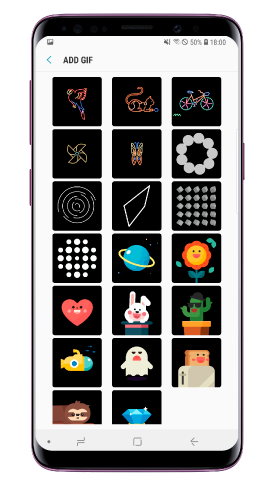 For its flagship lines, Samsung introduced wallpapers to the Always-on Display (AoD) feature that lets pertinent info stay on the AMOLED screen at all times, even when the phone is locked. It's an awesome option, as it lets users simply glance at the screen for the time, date, or notification info, instead of having to grab and unlock the phone each time, but is a bit of a battery drain.
That hasn't precluded Galaxy owners from praising it, and we are seeing offshoots of Always-on Display on other phones. Google is now adding support for the wallpaper feature on AoD screens, as it's been having something similar on its own line of Pixel phones. The option was undoubtedly inspired by Samsung's lineup, but Google adds its own tweaks like an always-listening feature which can automatically recognize what song is playing around you, even offline.
The always-on screen wallpaper support has been unearthed in the Android Pie code, with a commit that reveals it will simply show a wallpaper for a minute or so, and then cross-fade it into a black background. Samsung, on the other hand, now even supports short GIF-animated images to be displayed on a locked screen now, but it's a start.
Poaching good ideas from manufacturer overlays has been Google's favorite pastime on Android lately, and Apple does the same with iOS, sometimes even acquiring the apps or features that it then incorporates in the next iOS version. We don't complain, as those new features usually work much better when they are embedded on a system level.