Google+ (Plus) app has hidden NFC sharing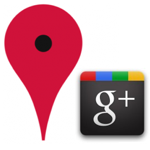 Good news for a few hundred people out there! It turns out that the new Google+ Android app has a hidden NFC sharing feature. The Google+ app launched on June 28th, the feature was found on June 1st, and the news of its existence has just made the jump to major tech blogs. That is a pretty well hidden feature.
Once you've collected the three magical items, you'll be able to share information from NFC tags through the Google+ app. The uses seem fairly limited right now, but the app will automatically read text content from an NFC tag, so this feature could easily be used to share location data, check-in data, or even bring people into a Huddle conversation.
source:
Ridz.sg
via
Engadget