Google Play may soon get better device-specific app restore tools
2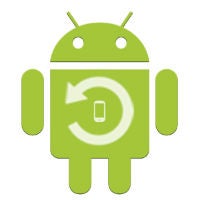 The automatic backup and restore options for Android are somewhat divisive. Some find the built-in tools from Google to be good enough, and some swear by more complete options, like Titanium Backup. But, a new rumor makes it sound like Google is planning to beef up its backup and restore options to handle multiple devices better.
The information is a bit sparse, but supposedly Google is working on a system which would work through the Play Store directly, rather than just in the Android initial setup. The way it works now is that apps you have installed on any Android device will be automatically restored to your new device. This gets messy if you have multiple devices and keep apps separate (e.g. games on your tablet, and financial apps on your phone). But, the new method would reportedly let you choose from a list of devices and only restore apps and "data" from that device.
That sounds like a pretty solid answer to the problem, but we really want to know what exactly it means to have "data" restored. The safe bet is that it means your settings and accounts would transfer from the old phone to new, but Google has been working to bring game save syncing to Play Games. Having actual app data sync to a new device is a feature that has been on the Android wish list for many for a long, long time.
Reportedly, the feature is still in early development, so don't expect to see it until Android L at the very earliest.