Google Play device pages get unified
8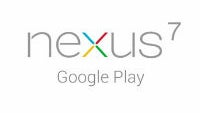 Let's play a little game and not mention the herd of elephants in the room that is Google's next flagship phone. This is a story about Google Play and how it displays new devices. As we know, Google likes things to work fast, and it also likes to simplify where possible. And, one thing that would likely go against both of those ideas is how Google had device pages set up until now.
Before now, if you went to Google Play to purchase a Nexus 4, Nexus 7, or Nexus 10 there would be separate pages set up for each device option, like storage size or mobile data. That could mean as many as four different pages for what was essentially one device. Well, Google is finally cleaning that up and has started rolling out a new unified design for product pages.
The only device page that has been updated is for the Nexus 7, but it seems reasonable that all device pages will eventually get the refreshed design. There are not only the various Nexus devices to update, but the accessory pages, and the Chromebook section as well. Presumably, we'll see the unified design continue to roll out over the next few days or weeks.