Google Play Store update 5.1.11 adds a My Account page with full order history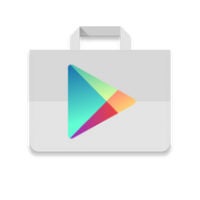 Google loves to push lots of smaller updates to the Play Store app. It seems like there it rarely more than a couple weeks without at least a minor update to the Play Store. Not too long ago, there was a major update, which brought new features and the Material design changes. Now, that design is getting refined, and the app is finally getting a proper My Account page.
That is the big new feature in the update is a My Account page. The My Account page will offer a few options including, adding new debit or credit cards, redeeming gift cards, buying more Google Play credit, or adding PayPal info. The page also includes a full order history, so you can easily track purchases.
There are also some visual tweaks in the update as well. The previous versions had the notification bar change color to match each Play Store section, and now that will also happen with your account image that shows in the slide out menu. Additionally, Android 5.0 users will get real-time shadow rendering for cards.
The update has just started rolling out, so it could take as long as two weeks for you to get it. There's the sideload APK at the
AP
source, if you're so inclined though.