Google Play Store keeps growing fast, revenue up 2.5x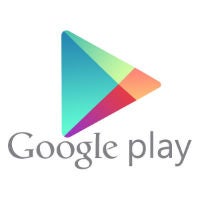 The Google Play Store has been growing at an incredible rate for the past couple years. It still hasn't caught up to the iOS App Store, but the gap is closing quickly. And, new numbers from App Annie show that Google is continuing to grow rapidly with revenue up 2.5x compared to last year.
According to the data (parts of which will likely be confirmed at the Google I/O keynote on Wednesday), the Google Play Store now holds 1.5 million apps. Compared to Q1 of 2013, Google Play generated 1.5x as many downloads in Q1 of 2014, and the growth there was spread relatively evenly between games and apps. The big jump came in terms of revenue, which was 2.5x higher year-over-year, and the majority of that change came from games. For the last quarter, 90% of Google Play app revenue came from games and 98% of that came from freemium or free-to-play games.
Google Play saw solid growth in regions like Brazil and Russia, but the majority of revenue is still driven by Japan, the US, and South Korea. Germany and the UK also saw strong growth.