Google Play Music All Access subscribers getting Glass invites
6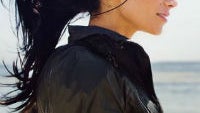 Google has been working to expand the scope of the Google Glass beta program in recent months. First it gave current members of the Explorer program invites to bring in new users, then there was a signup to get even more users, and now Google is starting to send out invites to Play Music All Access subscribers to see if anyone else is willing to drop $1500 to be in the Glass Explorer program.
As always, that is still the big barrier to entry. It is getting easier and easier to procure an invite to purchase Glass if you want one, but you still need to have $1500 to actually pay for the privilege of looking like a futuristic nerd. The other barrier to entry is that you have to be a U.S. resident, or at least have a U.S. mailing address for Glass to make its first trip before getting shipped off to wherever you happen to be.
Word has it that invitations started going out this morning. It's unclear yet if all Google Play Music All Access subscribers should expect to see the invite hit their inbox though. If you do see one, you just need to click the link to sign up for an invite. Assuming it works the same way as previous invitations, once you get the link to purchase your Glass, you'll have 7 days to actually put through the order before your invitation expires.
Anyone out there still willing to pay $1500 for Google Glass?