Google Play Games recording is live: you can now become the PewDiePie of Android games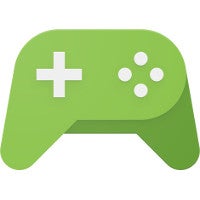 Game streamers have become a huge deal in past years – so huge that neither Google nor Apple could pass them by. With iOS 9, Apple introduced an API, which will allow developers to include a game recording function in their games – one that will blur out notifications and, unfortunately, not allow face cam footage (at least for now). Google went a step further – it launched the YouTube Gaming service – a Twitch competitor and a home for all game-related videos that are ever uploaded to YouTube. And, of course, Android gets streaming capabilities, too.
An update for the Play Games app has started rolling out, offering the new option to record one's gameplay and upload it directly to YouTube Gaming. The feature allows you to use your phone's selfie cam and put your mug in the video for some real-time commentary. To activate the recording, you need to actually start your game from the Play Games app – yeah you need to figure out where you placed that one. If the feature is not yet available for you – just keep checking for updates for the aforementioned app. It should come soon.