Google Pixel ad parody pays homage to the Motorola Nexus 6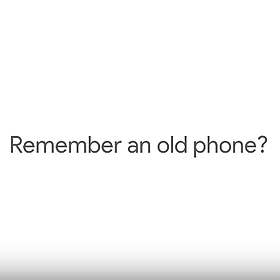 A (downright funny) Google
Pixel
ad parody created by YouTube user SuperiorSandbox uses the theme and the layout used by Google in its new Pixel ads to promote… the two-year-old
Motorola Nexus 6
.
The new
Google Pixel
and
Pixel XL
are definitely the word around the Android town at the moment. However, it turns out that not everyone is biting into the hype that's been building up around Google's new phones.
The parody copies the style of the Google Pixel ads, complete with the slow-
motion
rotating highlight of the phone. However, instead of showing off the new Google phones, the video promotes the 6-inch "whale" that is the Motorola-made Nexus 6. Here, check out the hilarious parody for yourself:

The end goals of this parody are to highlight the fact that a two-year-old smartphone can still rock and shame Google on the fact that it has dropped software support for the fully functional Motorola Nexus 6. This speaks to the fact that smartphone evolution has apparently reached a plateau; outside of new (and artificially limited in availability) software features, some argue that there's little room for smartphone makers to improve on.
In this context, it should be noted that the creator of the video has also highlighted a few advantages that the Google Nexus 6 holds over the new Google Pixel phones, such as
wireless charging
and dual front-facing speakers. Unfortunately, Google has dropped support for the Nexus 6 starting this month.

What do you guys think of this Google Pixel ad parody? Is anyone feeling nostalgic over the Nexus 6?