Huge Google Pixel 4 leak reveals major camera and design details
32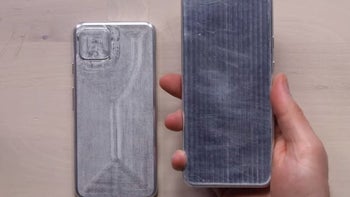 Yesterday's early look at the
Pixel 4 and Pixel 4 XL
design may have surprised many, but today YouTuber Lewis Hilsenteger from
Unbox Therapy
has provided some
further details
about the flagships and also gone hands-on with case models for the devices. Before reading ahead, though, do take into account the fact that certain details may be subject to change.
Two cameras on the back and an all-new third sensor

Corroborating previous information, the metal case models seen today point towards the presence of a large, square-shaped camera bump on the back. Huawei previously used a similar layout on last year's Mate 20 Pro but chose to position its setup in the middle of the rear panel. Google, however, has chosen to retain its top-left corner camera placement.

As Hilsenteger points out, the design created is similar to that of the upcoming

iPhone 11 and iPhone 11 Max

. You shouldn't think there's any copying going on, though. The respective setups are just coincidental and have seemingly been chosen based on planned camera functionalities. Speaking of the which, yesterday's leak unfortunately didn't reveal too much about Google's plans. According to today's information, though, the internet giant is going to fit both Pixel 4 models with two cameras on the rear, one of which will presumably include either a telephoto or super-wide-angle lens.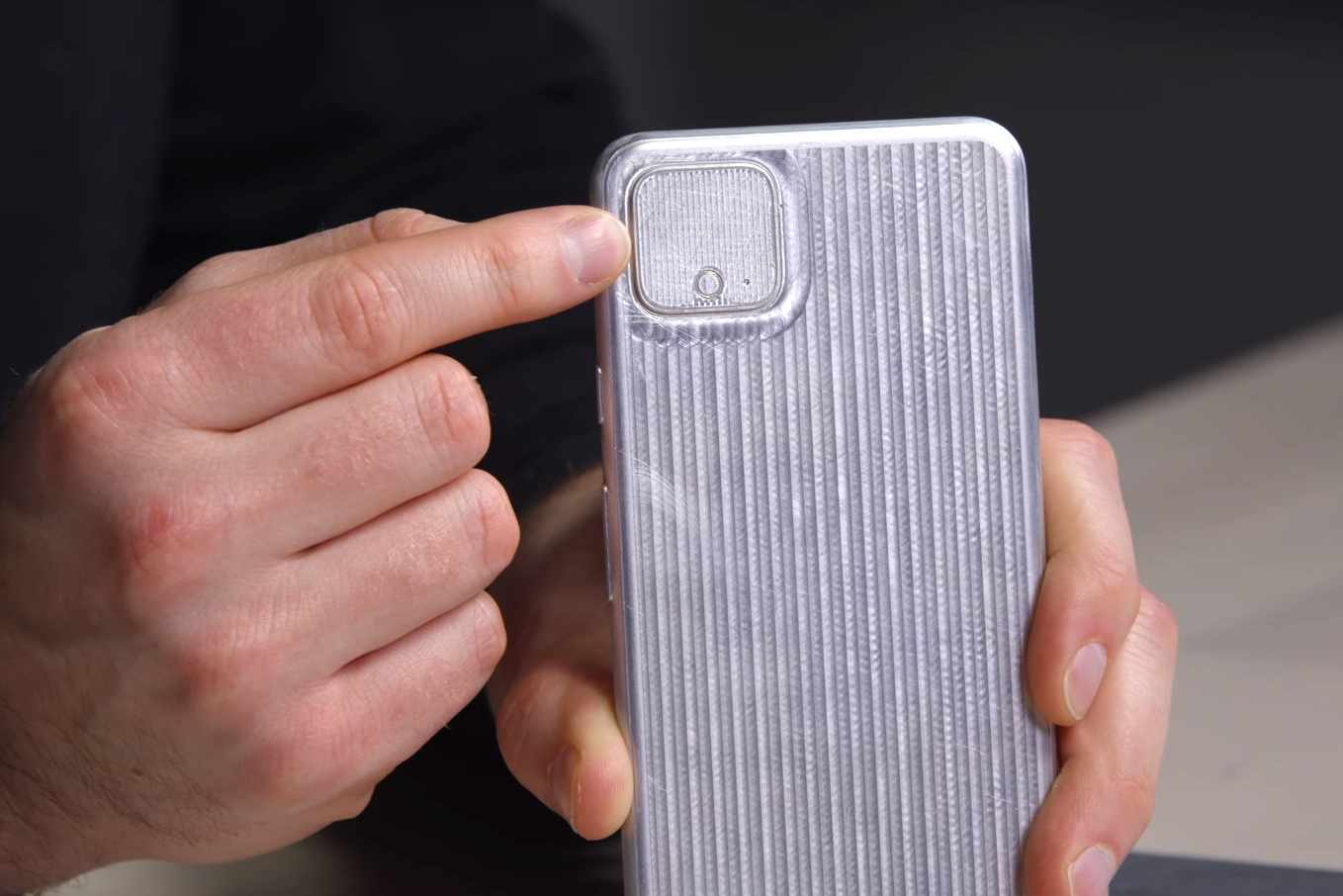 Accompanying this will be the usual LED flash and an all-new 'spectral sensor.' Details about the latter weren't shared, but these sensors can usually capture information that isn't available to the naked eye such as x-rays, ultraviolet, infrared, and many more. Sensors like these can also capture depth data for each individual pixel and better identify materials. The exact benefits of its inclusion remain unclear at the moment, but it could potentially improve low-light photography and portrait images drastically.
Punch hole? No. Ugly notch? Nope, not that either

On Google's current-gen Pixel flagships, the company opted for one design on the larger model and a different one on the smaller. This year, however, it's reported that both will ship with identical looks.

Initial Pixel 4 rumors pointed towards the presence of a

punch hole display

, but the positioning of the in-ear speaker on yesterday's renders suggested a notch may actually be present. As it turns out, both are wrong. According to the information provided today, Google is going to fully embrace a 'forehead' this year rather than aiming for an all-screen look. Overall, the design will probably resemble that of Sony's mid-range

Xperia 10 series

but there's a good reason for this. On last year's Pixel 3 series Google opted for two selfie cameras, but this year the company is said to be planning a total of five separate imaging sensors for the front of the smartphones.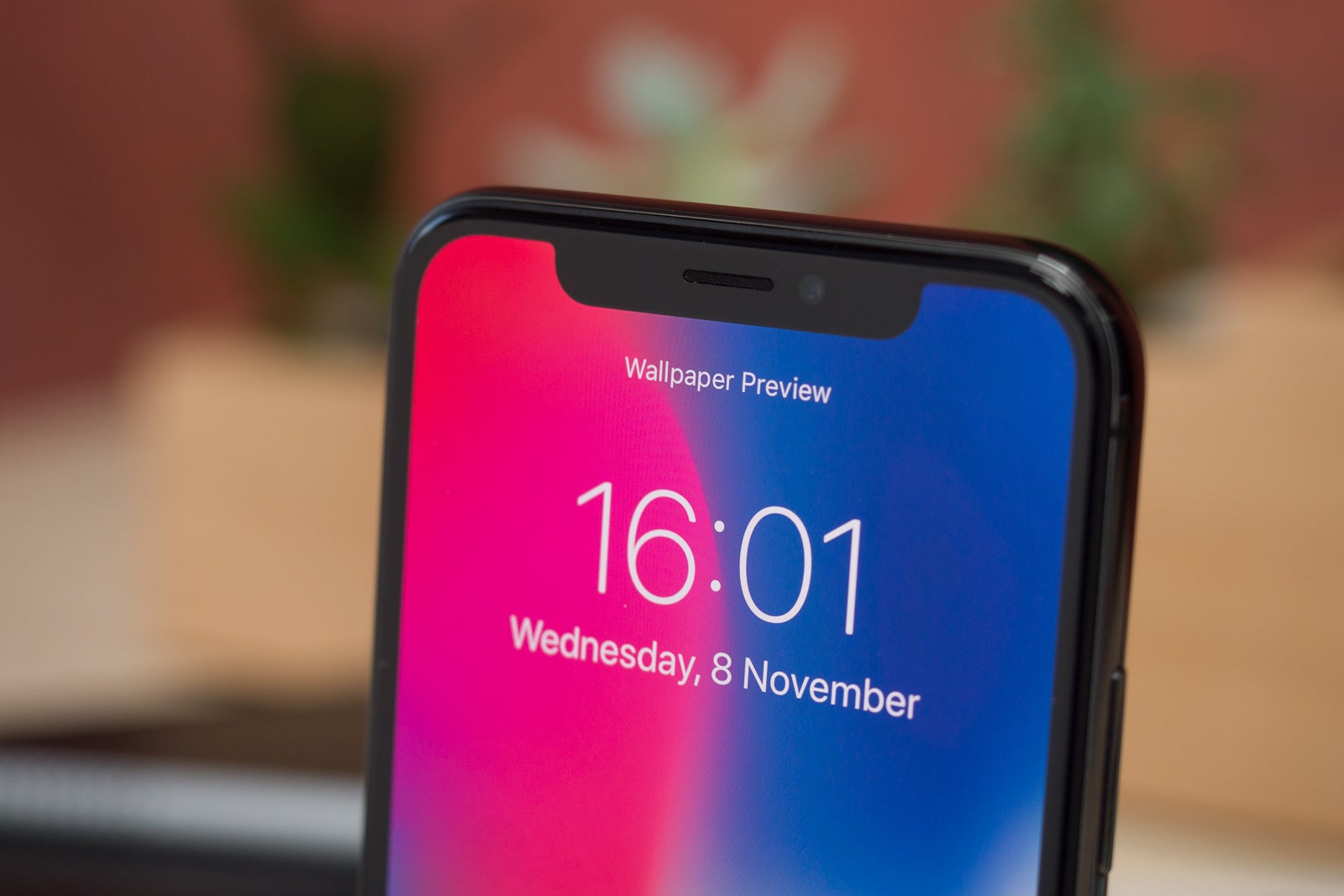 Is Google preparing a Face ID rival?
The exact technology that Google plans to include isn't yet known, but it certainly seems as though the company may have a rival to Apple's Face ID up its sleeves. After all, it's reported that the fingerprint scanner has been removed entirely, with no in-screen alternative on the way.
Wireless charging, Active Edge, and more

Rounding out the Pixel 4 and Pixel 4 XL setups is said to be NFC over on the rear in addition to wireless charging. The USB-C port remains on the bottom and sits next to what appears to be a bottom-firing speaker as part of a stereo setup. Like the Pixel 3 series, the Pixel 4 duo are set to include Active Edge sensors along the side of the frame.


Internal specifications weren't provided, but both devices are expected to arrive powered by Qualcomm's Snapdragon 855 paired with a minimum of 6GB of RAM and 128GB of storage. Like any other Pixel, the devices should ship with the latest version of Android which, in this case, should be Android 10 Q by the time of launch.