Google Pixel 2's "Now Playing" always-on music recognition feature won't be a battery hog
4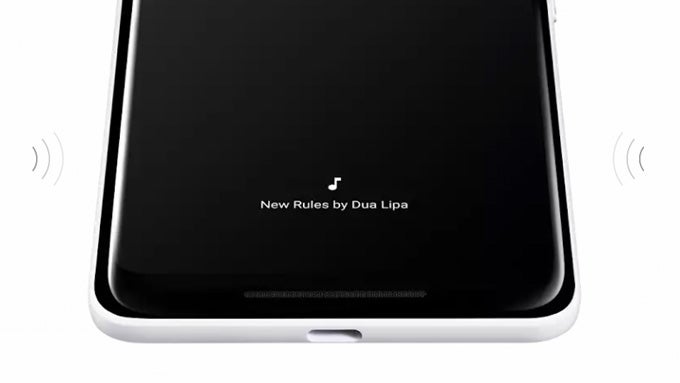 One of the interesting, albeit not major, features of the
Google Pixel 2
and
Pixel 2 XL
comes in the form of an always-on music recognition service called "Now Playing." It works its magic in the background, even while your phone is locked, and shows the name of whatever song is currently playing on the always-on display. It's a neat concept, but as is the case with services that are constantly running in the background, it's lead to some worries regarding battery drain throughout the day.
Well, put those worries to rest, as Google has apparently figured out a way to make its always-on music recognition quite battery efficient. The "Now Playing" feature is actually based on an old technology (in tech years, at least) that was tested way back on the
Samsung Galaxy SII
and the
Google Nexus One
and managed to clock in at over 12 hours of run time on both handsets. Called
AmbientSense
, the software managed to perform really well on smartphones with batteries that were quite modest in comparison to what the Pixel 2 and Pixel 2 XL have to offer (the Nexus One, released 2010, has a 1,450 mAh battery, for comparison's sake). Unfortunately, information on
AmbientSense
is scarce, save for a mention in a 2013 paper that was presented at IEEE that year (linked below).
AmbientSense
is so energy efficient, due to its ability to work in two modes – autonomous (offline) and server (online). This means that it's capable of identifying music just by referencing input from the microphone of the device to a pre-existing, locally stored database, without even going online, which helps minimize battery drain.
The folks over at
XDA
have already extracted the audio matching database that "Now Playing" will use for referencing audio on the Pixel 2 and Pixel 2 XL, and it's a 53MB file called "matcher.leveldb." This means that some day, after the libraries are obtained as well, "Now Playing" might be able to work on other phones, such as the original Pixel and Pixel XL and various Nexus models.