Google Now Launcher presumed dead as Google makes it incompatible with almost all devices
5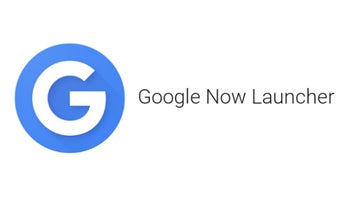 Although we are running on speculation here, it's quite probably safe to assume that the Google Now Launcher is nearing the end of the line. If you pop open the Play Store page of Google's launcher on your phone, you will be met with the dreaded message that "Your device isn't compatible with this version". Rest assured that there's nothing wrong with your device: the launcher is currently incompatible with the overwhelming majority of phones, with just a couple of niche devices still being able to download it from the Play Store. The BlackBerry
KEYone
is one of those, but if you're donning a
Galaxy S9
, an LG G6, or a
Pixel 2
, then you will be out of luck.
One of the bigger defining features of the Google Now Launcher, aside from its simplicity, is the Google Feed page available as a leftmost screen, similarly to the proprietary
Pixel
Launcher that adorns Google's own smartphones.
Of course, if you have installed the Google Now launcher before this change took place, you will still be able to use it the launcher as you have till now. However, if you migrate to a new device or uninstall the app, you will no longer be able to get it from the Play Store. Sideloading is an option here, but it definitely opens a trove of other possibilities - for example, if you're going to sideload a launcher, why not go for one of the numerous Pixel Launcher forks that are flying around the interwebs? Entities like
Launcher3
a.k.a. Rootless Pixel Launcher,
Lawnchair
, and
LeanLauncher
are great stuff for forks that want to emulate the Pixel Launcher's looks.
There's no way of knowing if this recent change means that the Google Now Launcher is now official dead or merely in an existential conundrum of sorts. We can only hope that Google is preparing a replacement or at least thinkihg of making the Pixel Launcher openly available to all contemporary Android devices. We wouldn't actually hold our collective breath for that, but a man can hope.
Anyway, if you're looking for a neat replacement, check out the best alternatives: