Google Music update corrects issues relating to shuffling songs and multiple accounts
3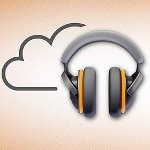 By now, we're certain that all Google users have
made good use out of Google Music
, considering it's available to the
masses now and doesn't require an invitation
, but the popular app for Android is getting one minor software update.
Having your entire catalog of songs stored in the cloud can be overwhelming for some, especially if they're the indecisive type when it comes down to choosing a song to play. Worst case scenario, they can ultimately choose to simply go with
shuffling
the songs – giving them a surprise in terms of what's going to be played next.
Apparently, there are some people who have been affected with issues pertaining to
shuffle mode
with Google Music, and right on cue, there is an update available to correct it. Specifically,
version 4.1.512
of Google Music for Android is now available for all devices running Android 2.2 or higher. On top of fixing the bug relating to shuffling mode, it also addresses another problem with people who happen to use multiple Google accounts on their devices.
Well, that's pretty much the extent of what's found with the latest update, therefore, it'd be a great idea to grab yourself that download if you haven't received that automatic notification.
source:
Android Market
via A
ndroid Central