Google Maps now available for iPhone with everything and an SDK
47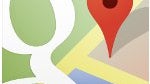 We
heard it was coming
and now it is finally here. Google Maps has officially launched for iOS. The app is available now in the iTunes App Store, and while it is a universal app, it is designed for the iPhone 5, meaning if you decide to install it on an iPad, it will not be optimized. Google Maps for iOS has most of the features you'd expect, and even more interesting it has launched with an SDK.
The app is everything that you'd expect from a Google Maps app. It includes the full range of places, and Street View imagery. It includes voice guided turn-by-turn navigation, vector drawn maps for faster loading and 3D modeling, live traffic info, and public transit directions. It's a full featured Google Maps app.
The only downsides we can see in initial testing is that it doesn't include walking or biking directions, and isn't optimized for the iPad yet. There also is no Google Latitude or offline maps, but we really didn't expect that. Overall, the app is slick and smooth. It even has some features we'd like to see come over to Android like having the top search result show at the bottom, and swiping up on it brings up the entire search results list. Google promised an amazing Maps experience, and it came through with this app.
The real game-changer though is the inclusion of an SDK which will allow iOS developers to completely bypass Apple Maps, and hook directly into Google Maps. This is a bold move by Google. It should be interesting to see not only if developers take advantage of it, but if Apple allows it to happen.
If you're interested, Google Maps is available for free in the
iTunes App Store
.