Google Hangouts to be introduced at Google I/O
4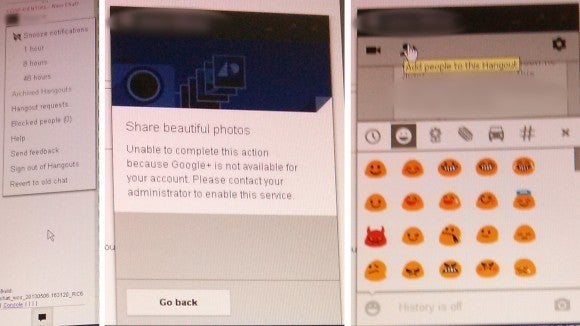 Google will reportedly introduce its unified messaging system at this week's Google I/O developer conference. As we've previously reported, the
name of the system will not be Google Babel, but will be called Google Hangouts
. If that name sounds familiar to you, it is because Google already uses Hangouts for its
video chat-room
service.
Leaked screenshots of the service reveal that Google Hangouts will incorporate the GChat instant messaging feature. It also shows users being given the option to
Sign out of Hangouts
, confirming the name.
In addition, it was learned that Google employees received a thank you email from Google yesterday for their hard work testing some of the products that will be introduced at Google I/O. The email indicated that Google Hangouts will be unveiled at the conference which begins this coming Wednesday.
source:
TechRadar
via
electronista