Google Assistant's Continued Conversation is coming to Pixel handsets
2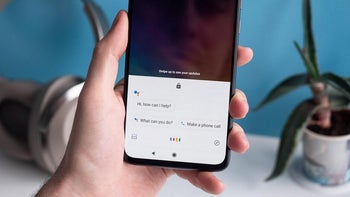 Google added a feature called Continued Conversation
for its Assistant-enabled speakers. This allows users to ask Google Assistant follow-up questions and request another task without having to use the "Hey Google" or "Ok Google" hotwords in-between. This brings a more conversational tone to the Google Assistant experience. And
according to Android Police
, Google is currently running an A/B test with the Google app that adds Continued Conversation to a Pixel phone.
Under the Settings page for Assistant, some Android users have spotted a new toggle under Continued Conversation. In the section labeled "Devices," there is an option for "Phone." However, even with this toggled on, the feature does not yet seem to be operational. Google did make some changes to the Assistant for the new Pixel 4 line including a new UI that covers less of the screen. However, those using the latest Pixel models
will have to enable Google's gesture navigation
in order to use the virtual digital helper on their phone. However, the setting has been seen in older Pixel models which indicates that Continued Conversation will also be made available to phones that won't be running the Assistant on-device like the Pixel 4.
To see if your Pixel phone has the updated settings, open up Google Assistant, tap on the compass icon on the bottom right of the display. Click on the profile picture (or letter) at the upper right of the screen and tap on Settings. Swipe over to the Assistant tab and tap on Continued Conversation. If the page only shows "Shared devices," the update has not arrived. And as we already pointed out, the feature does not seem operational at this time even if you have the new page on your phone.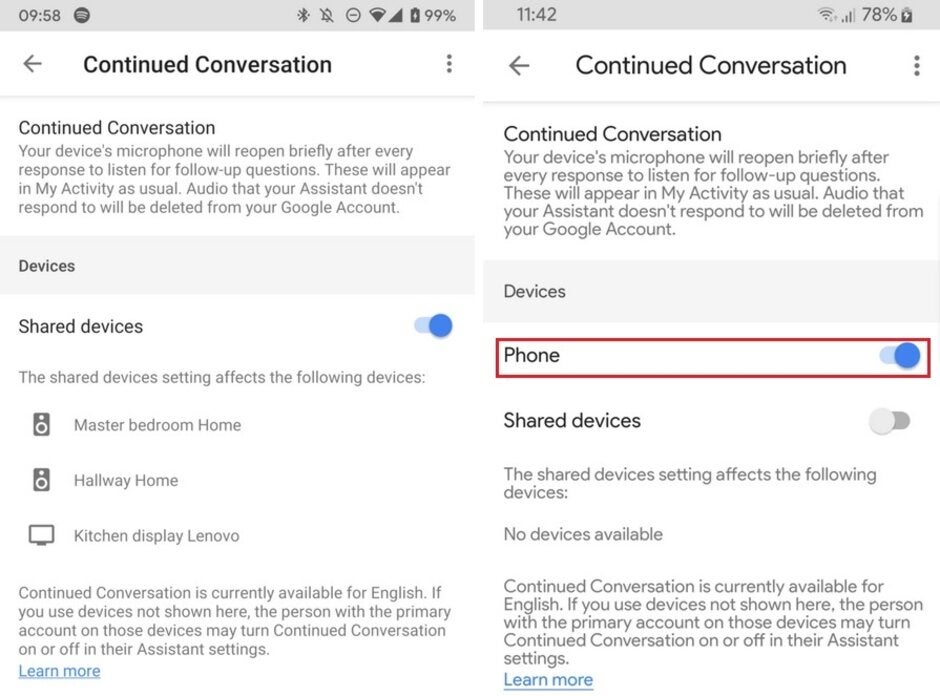 At left, you'll find the old menu and at right, the updated one
While those with an older Pixel model might be happy to know that Continued Conversation is coming, the one question we'd like answered from Assistant is when can we expect it to arrive?