Good intentions that might lead to hell: 40,000 profile pics scraped from Tinder for AI experiment
6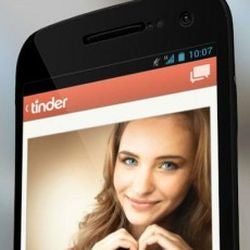 There are numerous privacy concerns about online dating and there are many good reasons behind them. A recent event gives us a great example and makes us wonder if pictures posted to Tinder and other similar platforms are as secure as we are used to believe. Because, as TechCrunch reports, a user of the machine-learning platform Kaggle downloaded 40,000 selfies posted on the dating platform … and it was a piece of cake.

This act is a typical example of good intentions that might pave the road to hell. The report says Stuart Colianni snatched the people's profile photos from Tinder, with a "simple script to scrape Tinder profile photos for the purpose of creating a facial dataset" meant to serve as a learning database for a face-recognition algorithm. The dataset, called People of Tinder, which consisted of six downloadable zip files, was then uploaded together with the programmer's custom script to GitHub, so that others can use them for similar "AI educational" purposes. This is the good part.

The not so good part is that Colianni may have put the privacy of many Tinder users at serious risk by dumping their photographs online without their permission. And which is worse, these users do not have any control over what these photos could be used for even now, since some Kaggle members have already downloaded the facial dataset, for sure.
Nevertheless, the administrators of the dating service took actions and the photos are now removed from the Kaggle database. According to the latest information, Tinder's officials are investigating the case and the company's public response states that it takes the security and privacy of its users seriously and has tools and systems in place to uphold the integrity of its platform, as well.

But the privacy concerns would probably remain for many users who publish their personal photographs online. After all, if it is so easy to scrape pics from a service like Tinder, who can guarantee that it will not happen again with another popular online platform … and with not so good intentions?