Girl Scouts boost cookie sales by using mobile payments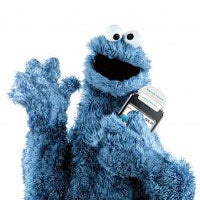 The next time you attempt to dodge the angelic gaze of a little girl trying to sell you Girl Scout cookies outside of a local supermarket by saying, "Sorry, I don't have any cash," you may be politely informed that they now accept credit cards. As the world turns away from cash and checks, Girl Scouts, much like many small businesses, are turning toward mobile payment solutions such as Square, Sage, and Intuit to increase sales.
John Graves, chief financial officer for the Girl Scouts of North East Ohio oversees 40,000 girls across 3,500 troops. Recently he partnered up with Sage Mobile Payments to test the effectiveness of mobile payments for cookie sales.
Graves said, "Everyone is pleasantly surprised that Girl Scouts have this technology. It's easier and more convenient. People are just more enthusiastic about the sale."
Last year the pilot program in northeast Ohio was administered to 150 troops. The troops that utilized mobile payment solutions saw a
13 percent increase
, while those that stayed the course with cash and checks did not see any sales growth. This year, Sage readers where distributed to 536 troops in the Ohio area. It was the largest restocking order in history for that region.
"Now I get calls from parents," says Graves. "Their phone contracts are almost up and they want to know, 'What phone should I buy? What will work with these readers?' "
Luckily, Sage is compatible with a ton of iOS, Android, and BlackBerry devices, so parents shouldn't have any trouble choosing the perfect phone for them while still being able to help their daughters boost cookie sales.
source:
Christian Science Monitor
via
Textually