Giphy's new mobile keyboard lets you easily share your favorite GIFs
1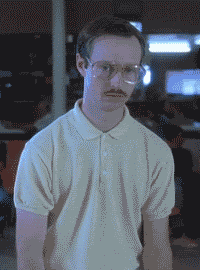 Anybody old enough to remember the days of MSN Messenger should be pretty well-versed in the phenomenon of GIFs. The moving images and effects have since become a staple part of the social networking landscape—utilized by the masses to aptly sum up reactions or feelings. Like emoji, GIFs are as ubiquitous as the traditional typed word throughout many social platforms, for which, primarily, we have
Giphy
to thank. The GIF search engine often dubbed the Google of moving image loops has grown considerably since its 2013 inception, and now, Giphy has launched a specialized keyboard for GIF lovers on iOS.
It was only back with the unveiling of iOS 8 that Apple finally allowed users to install third-party keyboards—an invitation that a number of established developers have since gladly accepted. With social media being such a heavy part mobile device owners' digital diets, we've already seen a slew of GIF-centered keyboards for both of the Big Two major platforms. Giphy's standing as the authority in this particular department, however, makes this new release
quite
a big deal.
Called Giphy Keys, it's a keyboard that doubles up as a search engine. Should you feel the urge to punch a GIF into the conversation, you can hit the requisite Giphy Keys button, find the perfect moving image, and drop it into the convo. You can search for GIFs by emotion, keyword or subject, and usefully, Giphy Keys will store the ones you use most frequently for convenient access. No matter what app you're using or where you are, Giphy wants to ensure that you're always armed with a handy supply of GIFs at the ready.

In the earlier days of Android, developers would regularly drop new apps to iOS and leave Droid-wielding consumers out in the cold. Though this trend is becoming a rarity, Giphy Keys is not yet available for those on Google's mobile platform. Apparently, there are plans to roll the keyboard to users outside of the App Store, but at present, there's no ETA.
If you happen to be partial to a GIF or two, you can download the new Giphy Keys from the App Store. The link doesn't appear to be live just yet, but when it is, you'll find it
here
.
Also, if you know the name of the film from which our selected GIF is sourced, congratulations—you're as geeky as we are!
Recommended Stories