Gift guide 2015: cases for the most popular smartphones
1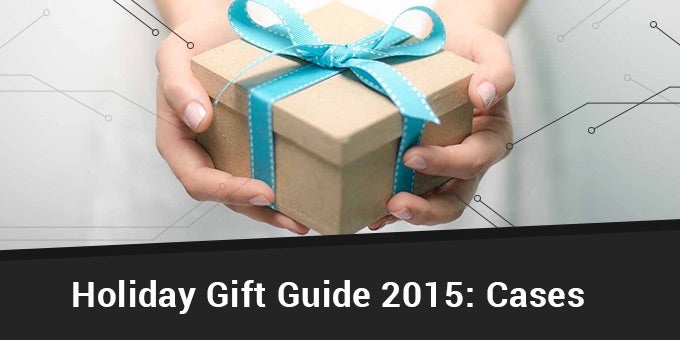 Looking for a gift for your nerdy boyfriend or girlfriend?
If you have already picked something big and want to get something in addition, something that is genuinely useful and practical, a case for a smartphone might be a good idea. Hey sure, we're not suggesting it be the only thing you buy (it's not all that of an exciting present after all), but as a second gift it will certainly be appreciated by most people.
Various cases for various occasions
We've dived in our selections of various cases and bring you a few suggestions for the most popular smartphones out there - starting with gift case ideas for the
iPhone 6
family, then Samsung Galaxies, the new Nexus 6P and 5X, LG's latest G4 and V10, Motorola's Moto X Pure and Moto G 2015 edition, as well as the two most notable HTC phones - the One A9 and One M9. Check them out right below for some inspiration.
Apple iPhone 6s and 6s Plus
Apple's
iPhone 6s
family is the best selling phone on the planet, but it's a pricey purchase. That's why you might consider putting the otherwise very stylish and beautifully designed body in a case. We've focused on picking out the cases that won't completely ruin the appearance of the phone, yet will still offer some basic level of protection. Also, these cases make for great, practical gifts.
Samsung Galaxy S6 and Galaxy Note 5
The Galaxy S6 started a new era at Samsung: one where it finally waved goodbye to its bland plastic designs in favor of a truly stylish, premium appearance with glass on the back and front, and a sturdy metal frame in between. That's the same design Samsung used for the Galaxy Note 5, it's just that the phone is larger. So how do you protect the fancy gadgets without compromising their appearance? Here are some gift ideas.
Nexus 5X and 6P
The new family of Nexus phones this year is particularly strong: it's the first year that Google has stepped up its game with not one, but two new devices. First, there is the 5.2" Nexus 5X and secondly, the 5.7", phablet-sized Nexus 6P, and while both are different in their visual style and appearance, they do share a lot in common. What's also notable is that both come with a brand new selection of cases that look great on them. Check them out right below.
LG G4 and V10


LG's new G4 and V10 are two very good phones, and both come with amazing cameras. Just like the rest of the phones in this selection, they are high-end devices that you might want to protect. If you are looking for a gift for an owner of one of these two devices, check out our suggestions below.
Motorola Moto X Pure and Moto G 2015
Motorola is one of the pioneers in the phone industry, maker of some of the most iconic handsets in history. Then, a lot happened, and ultimately it was acquired by Google, and later on sold to Lenovo. Good news is that Lenovo continues on the tradition of making great phones that offer excellent value for the money. Here are some suggestions for great cases that will keep them protected and safe.
HTC One A9 and One M9
Next, HTC. The company has suffered some very tough times, but there is no denying that it makes some of the most stylish phones in the Android world. Yet, a drop could shatter the screen or damage the phone, and that's not what you want. Luckily, HTC makes some truly outstanding and functional cases that are great both as a buy for yourself or as a gift. Check them out right below.
Sony Xperia Z5
Finally, the Sony Xperia Z5. The 2015 Sony flagship is a sleek-looking device with top-notch hardware, but unfortunately it is not officially sold in the United States. Nonetheless, you can import it if you really want to have the device, but for the majority of customers, we have included a variety of cases that are currently available in Europe where the device is widely available.