Get these 10 paid iOS apps without paying a dime
2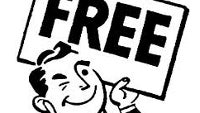 Looking to load up your Apple iPhone with new apps, but don't want to dip into your wallet to pay for them? Today, we have 10 paid apps that are free for a limited time. That could mean that as early as tomorrow, these apps will return to their regular pricing status. So, if you see an app among the 10 that you want, it is best to grab it now before it costs you some money.
Normally 99 cents,
Datamon
can be plucked for free from the App Store for a limited time. The app runs in the background, monitoring your 3G/4G internet use on a daily, weekly and monthly basis. The app now also supports Apple Watch and will work for all carriers. Next, you can save $1.99 by picking up
Equalizer PRO
for free. With this app, you can control five frequencies to customize the music you listen to. Want a little more bass? Want a little less bass? If you're a stickler for listening to tunes under your terms, you've come to the right app.
Remote for Roku
is usually 99 cents, but is free at present. Simply put, the app allows you to remotely control a Roku player that is connected to your Wi-Fi network. If your iPhone, iPod or iPad are on the same Wi-Fi network as your Roku player, no configuration is required. If you're into running, you can save $4.99 by downloading and installing
iSmoothRun Pro
right now. With the app, you can monitor all of your fitness activities including running, walking, hiking and cycling. You can watch your time, distance, location, pace, altitude, running cadence, heart rate, and power. If you're into exercise and running, this could be one of the most useful apps that you never spent a penny on.
Now free instead of the $1.99 it usually costs,
Prosper
is an app that allows you to plan a budget, and get a look at your spending activities. You can also set financial goals and find out where your money is going. Speaking of money,
PomodoroToDo
is usually 99 cents, but is free for a limited time. Based on the Pomodoro Technique, which divides your work schedule into 25 minute tasks, the app is designed to help you lead a more productive life. Are you a music fan?
Choon
is a third party audio player that allows you to start a song, album or playlist by swiping to the right. Priced at $1.99 regularly, Choon is free right now.
Jealous of Android users who can customize their QWERTY keyboard? If you have iOS 8, you can do this too with
Stylekey
. Normally 99 cents, the app is currently free and allows you to show off to others the QWERTY creations that you have come up with. You can even use images from your camera roll for a unique and creative look. If you're having trouble completing tasks,
Quest
should be on your iOS device today, especially since it is free for a limited time instead of the usual $1.99. The app allows you to make to-do lists, shopping lists, wish lists and idea memos. What is different about Quest is that it allows you to clear your tasks as though you're playing a game. That is plenty of motivation for gamers to get things done.
The last freebie on our list today is
LikeLight
, normally 99 cents. The app allows you to add bokeh effects, filters and much more to your photographs. You can also add unique, vintage and original features to your images. For example, you can make a picture shot on an iPhone look like a old time photo.
So there you go. 10 iOS apps that for the moment, are yours for the taking. Again, don't wait too long or else you will miss this opportunity to pick them up for free.
source:
Datamon
,
EqualizerPRO
,
RemoteforRoku
,
iSmoothRunPro
,
Prosper
,
PomodoroToDo
,
Choon
,
Stylekey
,
Quest
,
LikeLight
, via
BGR