Get an invite for Offtime - the app that ensures you get enough time for your own in a hyper-connected world
3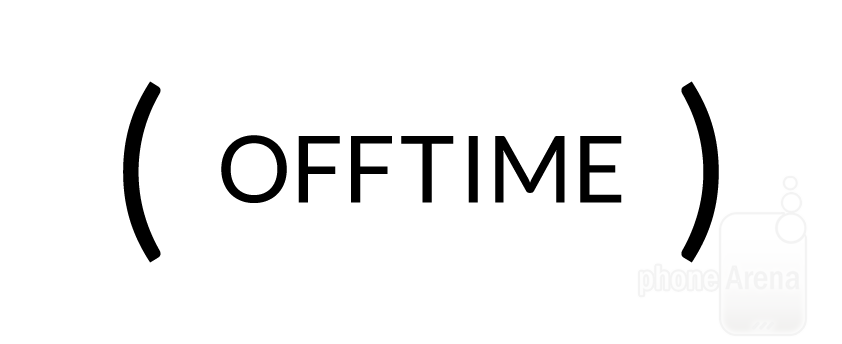 | | |
| --- | --- |
| Developer: Offtime | Download: Android |
| Genre: Productivity | Price: Free (requires invite) |
Living in today's hyper-connected world drains our brains and souls more than we'd like to admit. And even though we have the freedom to switch our smartphones off at any moment that we wish to (and can) have for ourselves, sometimes that's too radical of a decision. What if we want to let calls and messages from our bosses or loved ones come trough while isolating the other distractions. Or would like to play a game so we can relax without being disturbed by calls and social updates?
Of course, all mobile platforms make it possible to personalize your phone for all situations. But the task isn't exactly simple. It's actually quite a bit of work navigating through menus and planning out the exact profiles you want to have. It's a procedure that had to be made simple, which is where Offtime comes along.
Using a clean, simple interface, Offtime lets users customize their connectivity the way they want. Complete unplugging? It's very possible! Partial detachment from specific apps and contacts? Yes, why not? Offtime makes it all too simple. Upon launch, you can choose one from several pre-defined profiles tailored to Focused Work (notifications are muted, calls & sms are blocked, and app access is restricted to specific apps); Family (same, but with full access to apps), Unplugging (same as the first one), or Other (customizable).
To make it as easy as possible to enjoy your well-deserved Offtime, the app can guide you through a wizard-like series of steps that will define your personal profile. You will mostly get to choose which apps and contacts will be able to get through, and whether you would like to have notifications or not. One you're set, you just have to drag a blue handle and select the exact amount of time that you'd like the profile to remain active. Afterwards, it's Offtime-time! The app presents you with a black screen that contains shortcuts to the app drawer, calling app, and smartphone usage information.
Just like its analytics counterpart Menthal, Offtime cares how much you use your phone and provides scores and insights. You will get to learn how long you stay on the phone, how often you text, who is your most active contact, what are your top apps, and other interesting facts - all presented with neat graphics if you are the data-driven type.
Currently, Offtime is available in the Google Play Store as a preview version that only works if you get an invite. And since both we and Offtime's devs are totally awesome, we're supplying 200 of our readers with free access to the preview with the code:
XXLTBN
Use it freely,
unlock Offtime
, and help the devs come up with an even better app in time for the official launch!