German app gives you a free bus ticket, if you watch some ads
1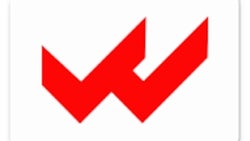 If you could choose, would you pay for your bus ticket, or would you watch four video ads and ride for free? According to the startup company that created the app WelectGo, a lot of people would choose the latter.
The app is simple, and so is its idea. You select the ticket you want, then watch four video ads, each with a duration of about 20 seconds, and you are awarded with a free ticket for the Dusseldorf transit system. The ticket usually costs €2.60 ($2.70), but a lot of people would rather put up with the ads, than pay the ticket, it seems.
When the app was launching, one of its creators expected that it would have about 1,000 users by the end of the year. However, much to the company's surprise, 20,000 commuters have already used the app and claimed their free tickets. As the company didn't expect such a big user base, it didn't plan for enough advertisers for it that early. Therefore, the free ticket quantities are currently limited.
Advertisers can select how many times they'd like their ads to be displayed to the same person, so if someone uses the transit system often enough, they might run out of videos to watch. And this is the main challenge for the developers right now, as they work towards meeting the unexpectedly huge demand.
The app supports only certain types of tickets for the time being, and only works in Dusseldorf, Germany. But we won't be surprised if both of these limitations change soon, considering the interest that the app generated.