Gartner: mobile phone and tablet shipments to exceed 2 billion units combined in 2013
6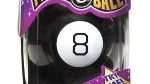 The latest forecast from research firm Gartner is out, and if the firm's analysts are reading the tea leaves correctly, over 2 billion mobile phone and tablet units will be shipped in 2013. That doesn't include shipments of a category Gartner calls
ultramobile
which includes "
Chromebooks, thin and light clamshell designs, and slate and hybrid devices running Windows 8
." That niche is expected to be the fastest growing with shipments expected to soar 207% to over 20 million units in 2013. Gartner sees this segment of the market nearly doubling next year with close to 40 million ultramobile devices forecast to be transported.
Meanwhile, mobile phone shipments are expected to rise 4.2% this year to reach a total of 1.82 billion units. Tablet shipments are forecast to increase almost 68% to hit almost 202 million units. Together, that means more than
2 billion handsets and tablets
will be shipped in 2013. For next year, Gartner sees the growth in tablet shipments declining to 37%, hitting 276 million tablets. Transportation of mobile phones are forecast to actually show slightly faster growth of 4.3% to 1.9 billion units.
Gartner sees shipment of Android flavored models nearly doubling from 2012 to 2014. From the 505 million Android powered devices shipped in 2012, the researcher sees that figure hitting 1.06 billion next year. For this year, the growth in shipped Android units is expected to be 71% to 867 million devices, topping the chart by a large margin. Windows is second thanks to the inclusion of PCs running the platform. According to Gartner, iOS is the more balanced operating system with 90% of Android sales in the smartphone market and 85% of Windows sales in the PC market.
"The increased availability of lower priced basic tablets, plus the value add shifting to software rather than hardware will result in the lifetimes of premium tablets extending as they remain active in the household for longer. We will also see consumer preferences split between basic tablets and ultramobile devices. With mobile phones, volume expectations for 2013 have been brought down as the life cycles lengthen as consumers wait for new models and lower prices to hit the market in the Fall and holiday season. The challenge in the smartphone market is also that, as penetration moves more and more to the mass market, price points are lowering and in most cases so do margins."
-Ranjit Atwal, research director, Gartner
"Although the numbers seem to paint a clear picture of who the winner will be when it comes to operating systems in the device market, the reality is that today ecosystem owners are challenged in having the same relevance in all segments, Apple is currently the more homogeneous presence across all device segments, while 90 percent of Android sales are currently in the mobile phone market and 85 percent of Microsoft sales are in the PC market."
-Carolina Milanesi, research vice president,Gartner
source:
Gartner
via
Textually.org
Recommended Stories