Gaming company Razer announces the Nabu smartband
5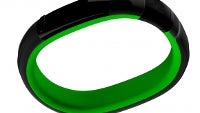 The market for wearables is quickly getting overpopulated these days, because more and more companies unveil their upcoming projects for such smart gadgets. Even companies, who are normally not in the mobile industry, do so. Such is the case with Razer, one of the most popular manufacturers of gaming gear. The company lifted the veil on its first smartband – the Nabu.
The Razer Nabu takes the concept of the smart wristband to a new level,
similar to LG's take on the matter
. The Nabu is actually a mix between a smartwatch and a fitness band. Just like a smartwatch, the gadget can pair with your iOS or Android device via Bluetooth 4.0 or higher and show you relevant notifications about incoming calls, texts, e-mails, etc. You can completely customize what kinds of notifications to receive – currently several apps are supported, most notably WeChat, Twitter, Facebook, Instagram and Skype.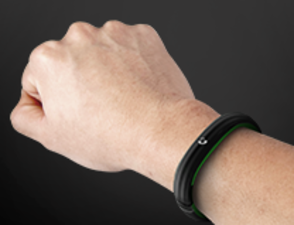 Nabu's Public Icon Screen
While this is not a revolutionary feature, the Nabu has an ace up its sleeve. Unlike other smartwatches that flash your data for all to see, Razer's wearable comes with dual OLED displays, one on top and one on the back of your wrist. The upper one is called Public Icon Screen and shows the nature of the notification by showing a subtle icon. The Private Message Screen on the back, however, shows more detailed info, such as a text message or caller ID. A built-in accelerometer detects if you have tilted your wrist and only then the Private Message Screen gets activated.
Pulse is another interesting feature. It is Razer's own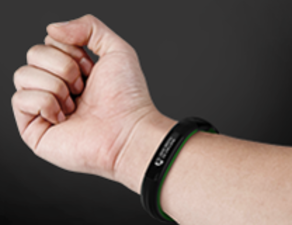 Nabu's Private Message Screen
band-to-band communication technology, which periodically sweeps the vicinity for other Nabu smartbands. Once Nabu detects another one of its kin nearby, wearers can use one of the supported social discovery apps to meet.
Of course, just like almost any other smart wearable out there, the Nabu will keep track on the calories you've burnt, steps you've taken, floors you've climbed, the overall distance you've traveled and the hours you've slept. The data can be tethered to and monitored by the companion app, which will be released for both iOS and Android.
There is currently no information about the price of the Razer Nabu. However, 3rd party developers, who are willing to develop software that uses data, collected from Nabu, will be able to get it for $49 once it is launched.
source:
Razer
via
Pocket-lint
Recommended Stories