Galaxy S6 exhibiting overzealous RAM management, report users
99+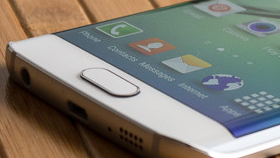 The
Galaxy S6
and
S6 edge
come with the latest cutthroat DDR4 RAM technology, and 3 GB of the good stuff at that, but when it comes to the actual RAM management, Samsung might have dropped the ball, judging from several forum threads and user reports.
In a nutshell, Galaxy S6 owners are reporting a very aggressive RAM management, to the point where apps get constantly shut down, and there's 200-400 MB of RAM left only at any given time. Granted, Android's RAM usage is made this way, and the system feels best when most of the available RAM is utilized, that is why
task killers and RAM boosters are never a good idea
, but still.
The users have already reported this issue to Samsung, and there might be a software update in the future to bring on a more efficient RAM management - we can only imagine the app sprawling that will be happening on phones with Lollipop and 4 GB of RAM, of which there are already a few out there.
source: XDA-Devs (1,2,3)
Recommended Stories