The Galaxy S10's fancy LED case disables the phone's NFC
14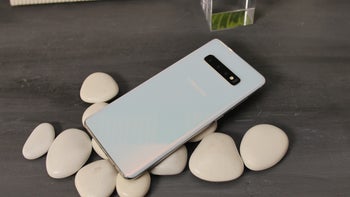 Samsung's brand new Galaxy phones seem to be everywhere this past week, and for good reason. Everyone that has had access to one of the devices says they're some of the best phones ever made. However, Samsung didn't bring new and innovative technology only to its smartphones. The company's brand new LED cover for the new Galaxy S10 phones has some unique features as well.
The LED cover has tiny LED lights embedded on the back, which can be configured to display various things, from emoticons and a timer whenever you're using one to take a picture, to a so-called "mood lighting". Overall, it sounds pretty cool and we're sure many will enjoy the interactiveness it offers besides the protection of your precious new phone.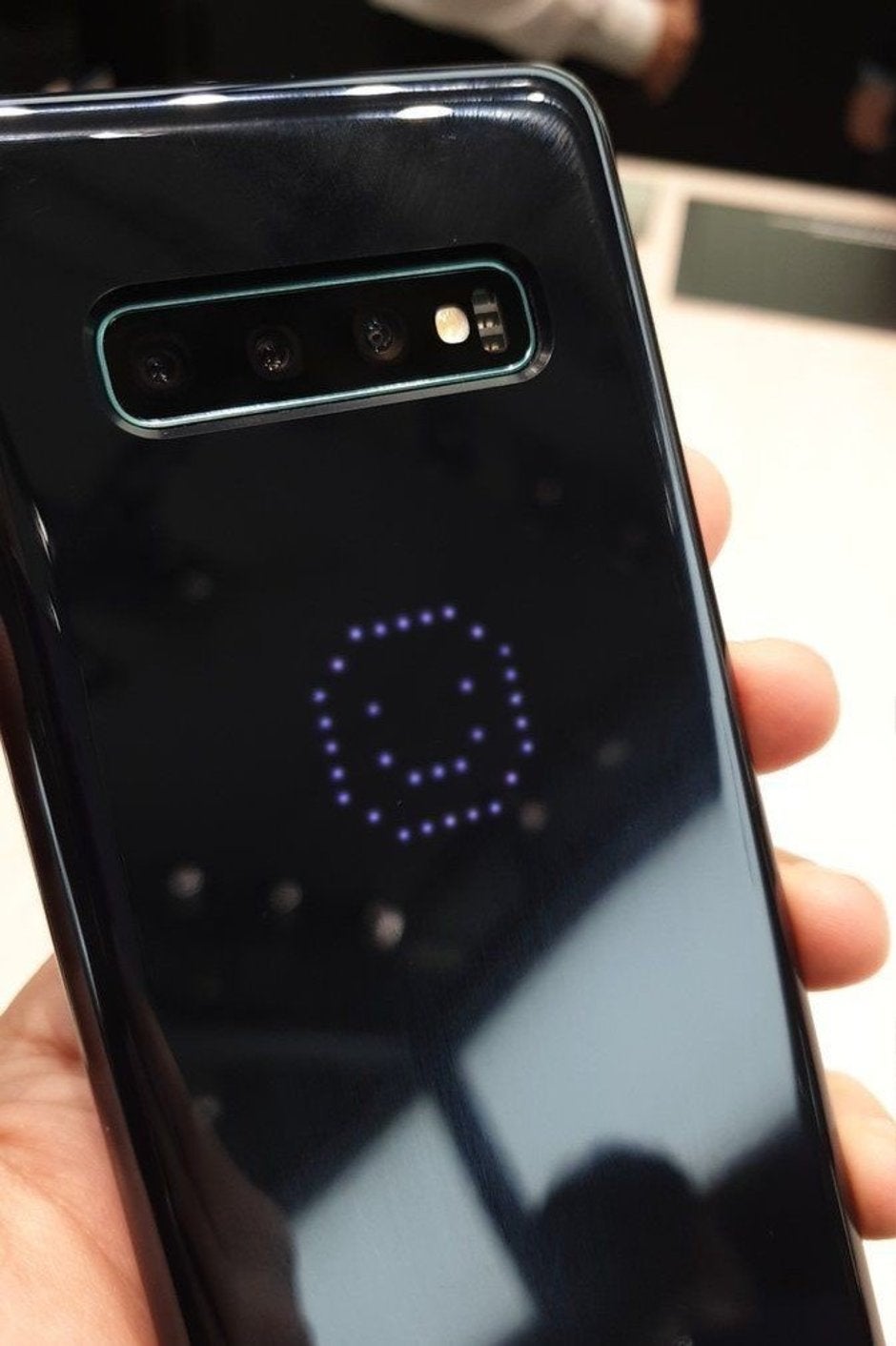 The future is here!
As we were admiring the LED cover in person at MWC, we decided to check if a suspicion we had about the intricate case will prove to be true. And sadly, it did.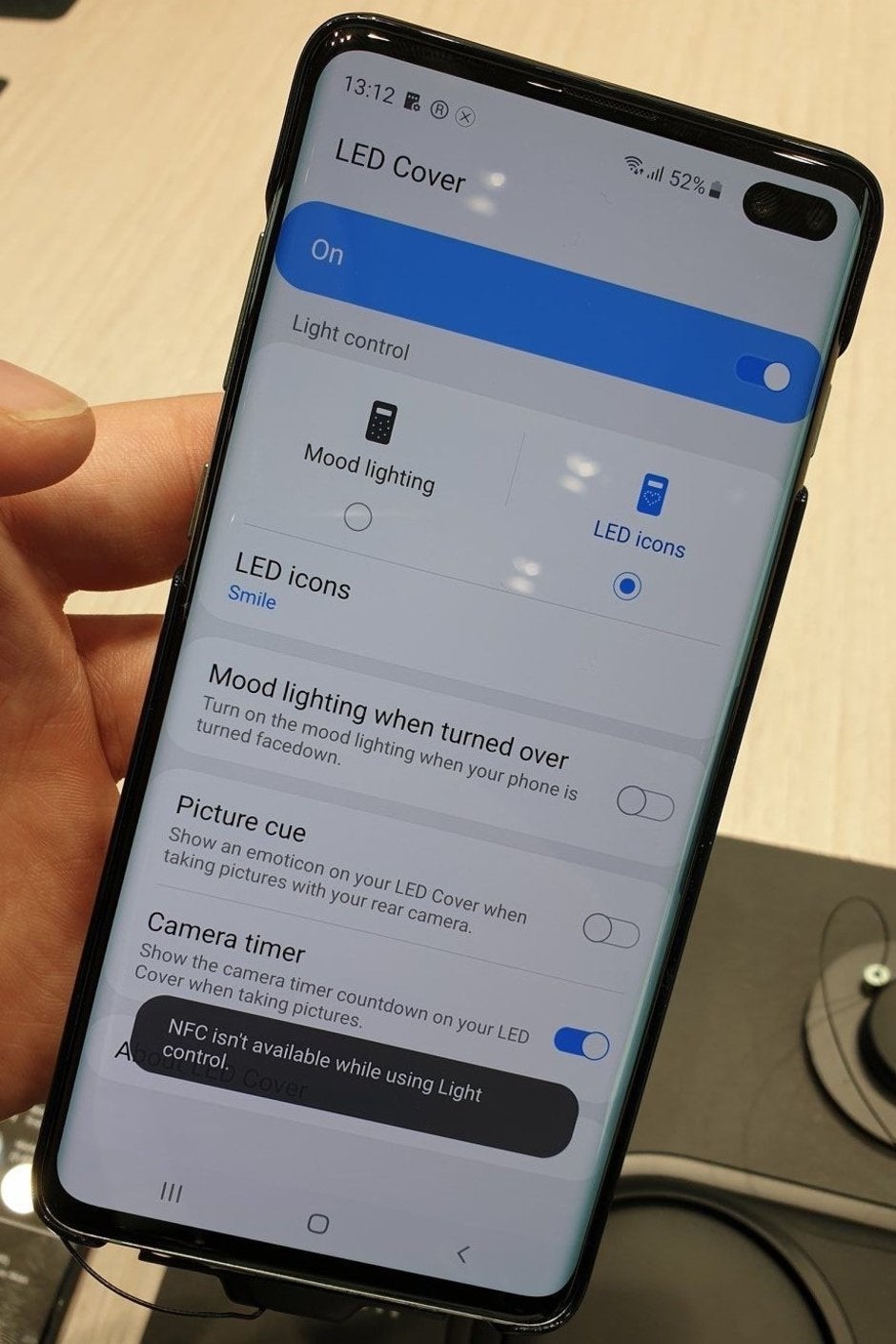 According to the message that shows up when you turn on the LEDs of the case "NFC isn't available while using Light control". This means that as long as the LED functionality of the cover is used, the NFC on your Galaxy S10 phone will automatically be turned off. That means no Samsung Pay, Google Pay, or any other features that rely on NFC to function. Whenever you want to use it, you'd have to go to the LED cover menu and literally turn off the lights.
Of course, the circuitry embedded in the case to make the LEDs work is the culprit to blame for this unfortunate drawback. Whenever power is running through it, it's likely interfering with the NFC signal, so for safe measure, Samsung decided to disable it completely.
To be fair, that's really only a drawback if you use NFC often and the hassle of turning the cover LEDs on and off would be too much. But from our observations, most people aren't that deep into an NFC ecosystem yet. For those that are, however, this means they'll have to rely on a cover without mood lighting. What a bummer!
These cases aren't available for purchase yet, so there is a slight chance that the final version will allow both the LEDs and NFC to work at the same time, but we wouldn't bet on it.