Galaxy S10 Exynos vs S10 Snapdragon: Which is better?
36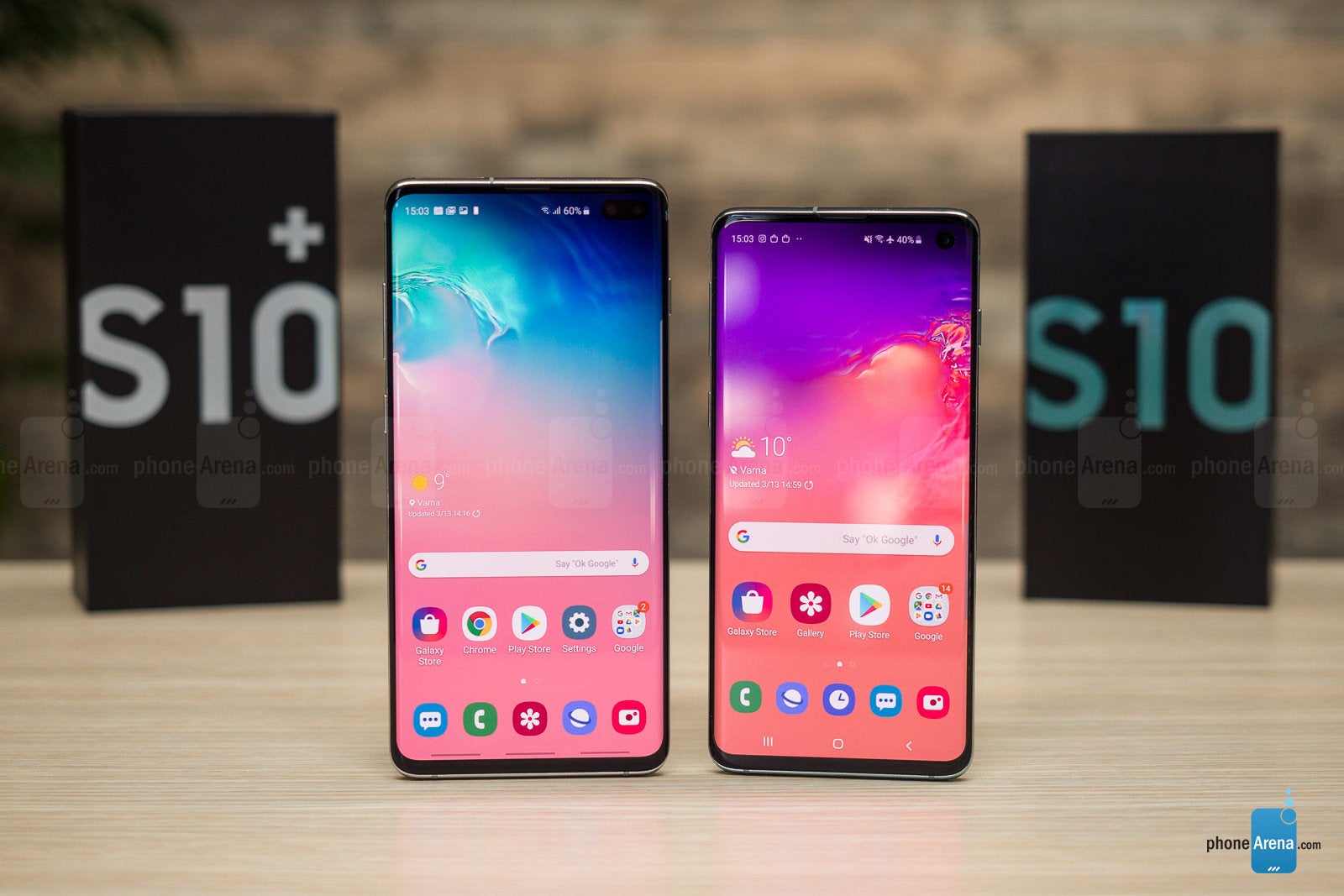 Over the years, much has been made of the advantages a device may have when its hardware is made by the same company which makes the software, as is the case with the Apple iPhone's iOS and the A-series chips running them. In the Android world, Samsung's Galaxy S phones – particularly the international versions of which – have long been the closest that fans of the green bot can get to this kind of seamless hardware and software integration with Samsung's in-house-built Exynos SoC's.
Ten years after the first Galaxy S device, the Galaxy S10 is running Samsung's latest OS, One UI which, despite its many Samsung-oriented tweaks, is still, at its core, the Android OS. With a decade of development under its belt, does Samsung's Exynos 9820-based S10 prove superior to the Qualcomm-Snapdragon-855-toting Galaxy S10? We took to the benchmarks to get a better look.
As it's been in the past, it's a close fight, but there are some surprises. We ran our usual battery of tests, which includes Antutu, Geekbench 4, GFXBench, and the Jetstream browser benchmark.
Antutu and Geekbench 4

Antutu, a solid, all-around benchmark test gives the first round to the Snapdragon-855-based Galaxy S10, by a noticeable but altogether negligible margin. Geekbench 4 delivers our first surprise as the Exynos has typically shown its biggest strengths in single- and multi-core performance. "Not today," says the mighty SD 855-driven S10, besting the Exynos 9820 in multi-core performance. The Exynos 9820 did eke out a wider margin of victory on single-core performance, though, but alas, phones don't run on just one core of a processor. This was a surprising and commendable victory for the U.S.'s SD 855 version of the S10 in terms of raw processing power – sorry international users and Exynos fans.
The Exynos-based Galaxy S10 wasn't down for the count yet, though.
GFXBench

With all-around performance and pure processing power out of the way, we moved on to the gaming-oriented GFXBench, which revealed the most surprising result of our testing. Not only did the SD 855 fall well short of 60 fps on the Manhattan 3.1 test at 38 fps, but this was almost 20 fps lower than the Exynos 8920 variant, which scored 56 fps. The gap closed slightly in GFXBench's Car Chase test, but a disparity still persisted in the Exynos Galaxy S10's favor.
While you may not be able to tell much of a difference in gaming between the two of them, numbers like these are more indicative of a higher susceptibility to gaming obsolescence on the Snapdragon-based Galaxy S10 versus the Exynos one. The kind of advancement in mobile gaming that would make either of these devices anything close to obsolete would be quite a leap, though, so we won't go around sounding any alarms about the SD 855-based S10's rather average scores.
Jetstream

Lastly, we ran the Jetstream 1.1 browser benchmark to see how browsing and web applications may be affected by this. The Snapdragon variant created some distance for itself here, which, in either the default Google Chrome browser or Samsung's proprietary internet browser, saw better scores than the Exynos S10.
But wait – what about battery life?

Samsung's Exynos-variant Galaxy S devices haven't exactly cultivated reputations as juice-sippers. The trend continues here with average battery discharge results in our custom tests. The Snapdragon S10 lasted seven and a half hours, pretty much on the dot, while the Exynos version clocked in six hours and 45 minutes before shutting down – almost an hour less. Neither are particularly impressive numbers, so you'll likely have to plug in for a nightly charge on either of these devices, though the Exynos could prove more susceptible to quicker discharges under more intense conditions i.e. gaming or heavy app usage.
Conclusion
Suffice it to say, we have yet another close race between Samsung's Exynos- and Snapdragon-based Galaxy S10 devices. While Samsung has shown improvement over time, specifically in the area of gaming, it's beginning to give way in raw processing power and consequently is not yet a third-party-processor-crushing machine as the Apple A-series has proven to be. Instead, with three wins out of six tests, it proves only that the Galaxy S10 is a very fine device out of the box in either of its U.S. or international variants, with no glaring advantages in either to be seen.
What do you all think? Do any of these results push you to favor one over the other?
Thanks to our friends at T-Mobile for sharing a Galaxy S10 Snapdragon unit with us!