Galaxy Note 4 design leaks and concepts: last chance to fantasize before the announcement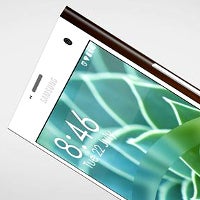 Samsung has pretty much confirmed that
the next-generation Galaxy Note will be unveiled at IFA 2014, on September 3
. There are still a few days until then, so we thought it's maybe a good idea to take a look at the various leaked designs and concepts of the
Galaxy Note 4
, because this would practically be our last chance to dream and fantasize about the upcoming Galaxy Note 4.
Some of the pictures below can go into the "leaks" category - images that might indeed be revealing the real deal, or some of its prototypes. We'll put those first in the gallery. After that, what follows will be a series of eye-catching fan concepts - most seem rather cool, but, sadly, fairly unlikely as well.
Let us know what you think about these leaks and fan concepts in the comments! Do any of these seem authentic to you? Which ones do you like most?