Fully funcional Photoshop app coming up for iPad sooner than you expect (video)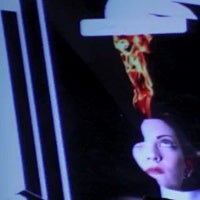 The presence of Adobe Photoshop Expresson the App Store is a mere consolation for photography tweakingenthusiasts out there as the app is very limited in functionality,but now a fully functional Photoshop application is on its way towarm the hearts of iDevice owners.
The video below shows the touchoptimized interface of the "real" touchscreen Photoshop app withsome amazing effects like animated layers, which show adepth-enriched see-through view of your multilayer manipulations. Theaudience at the Photoshop World 2011 keynote considered it applauseworthy and we would wholeheartedly agree. The dual-core power of thenew iPad is one thing that will allow such complex handling ofpictures. Finally, we are eager to see the price and release date forthis, but while we're in the dark about further details, why don'tyou checkout the impressive demo of Photoshop for iOS?
source: Photography Bay via Electric Pig