Full Pixel 2 XL specs sheet leaks out (size, weight), along with the blue Pixel 2 front
27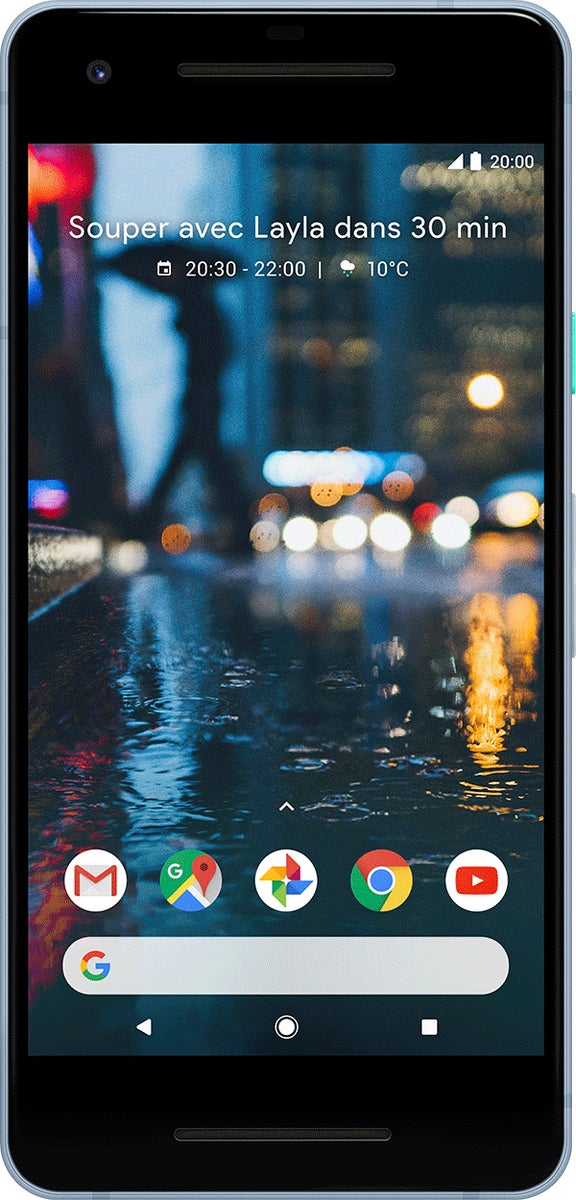 Blue Google Pixel 2
Here it is, folks, the leak of leaks when it comes to the newest Google Pixel phones that are about to be unveiled today, or, specifically, the
Pixel 2 XL
, whose full specs sheet just appeared stuffed to the gills with tidbits we never knew before, like the exact weight and dimensions. As an added bonus, the source posted the front of the
Pixel 2
's blue version, which you can see on the right, as well as the black ones. Unfortunately, the 2 XL won't come in that blue hue, for those who are wondering.
As you can see in the screenshot link below, the Pixel 2 XL will indeed arrive with a 6" 1440 x 2880 display with 538ppi pixel density, Snapdragon 835 chipset, 4GB RAM, and 64GB of basic storage. The Just Black option is, well, black, like in the renders, and the chassis is apparently made of aluminum with some type of water-resistance. So far, so good, that much we knew about the handset, and the leaks confirms the rest of the known stuff, too, like the 3520 mAh battery capacity - larger than the pack in the Pixel XL predecessor, and, with a 10nm processor, promising better battery life. Gorilla Glass 5 will be adorning the front, and a programmable e-SIM card is seemingly there indeed.
Now, off to the new stuff. The Pixel 2 XL will be 6.2" x 3" x 0.3" (157 x 76 x 7.62mm) compact, and will weigh in at 6.17oz (175g). That means that it will be as large as the Pixel XL, and only a bit heavier, but with a 6" display instead of a 5.5" panel, albeit in the trendy 2:1 format, confirming the "bezel-less" rumor about the handset. There will be an 8 MP front-facing camera with a fairly narrow f./2.4 aperture, and three mics for noise cancellation purposes.
There's something called the "Pixel Visual Core," too, but it remains to be seen if this is the rumored Google image processing chip, or has to do with the eventual wide color gamut of the display. In any case, the Pixel 2 XL unveiling event starts in a few short hours, and we are already at the gates to relay the festivities, so stay tuned.
As Twitter downsamples badly, here's the ":orig"-link: https://t.co/sHJD51Mot2 (note: they had a small version of Evan's pic up 5 days ago) https://t.co/dp8YsAk83G

— Roland Quandt (@rquandt) 3 октомври 2017 г.