Fujitsu says it will release a tablet with more realistic haptic touch in 2015
2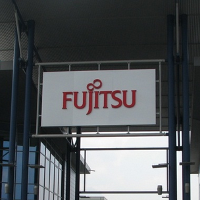 Imagine sliding a finger down the image of a rough dirt road on your tablet, and feeling the rocks pressing against your finger. Or imagine looking at the picture of a gator on your slate and feeling the rough, jagged skin with your finger. This could be possible as soon as next year, according to Fujitsu. Expected to be ready in time for a demonstration this year at MWC, the company is working on an ultrasonic system that changes the friction between your finger and the glass. This allows the user to feel a more realistic haptic touch, in line with what is on the tablet's screen.
The demonstration in Barcelona supposedly allows users to play a Japanese Harp by plucking the strings, spin the dial of a combination lock, and touch an alligator. As we already pointed out, Fujitsu is hoping to have this technology in commercial hardware by next year.
Just keep your fingers away from the gator's mouth.
source:
Engadget