Foxconn pledges to double iPhone\iPad factory workers' salary by end of 2013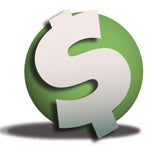 We've all seen the reports on the news, and heard the water cooler talk about how the workers at the Foxconn plants in China are underpaid, overworked, and often subject to harsh working conditions. Foxconn is the assembly company Apple contracts the production of the iPad and iPhone to, and has received criticism from the media for the unfair treatment of workers, and factory conditions.
Foxconn has pledged to give factory workers raises, as well as adjust working hours to be a more humane position for the worker. Presently, the base salary of the factory employees is about $350 US per month, above the region's $240 monthly minimum wage. Workers on the assembly line will make about $700 US per month once the raise goes into effect.
It's widely expected that Apple will be the one footing the bill for the raise. Even at the higher pay, the price to manufacture the iPhone and iPad in China will stay significantly less than in the United States. Apple is known for paying a very fair wage to its US-based retail and corporate employees, so it's nice to see the Cupertino giant sharing the love with the ones who put together the toys we all love so much!
source:
ZDNet