Foursquare's Swarm gets a check-in widget for iOS before one for Android
3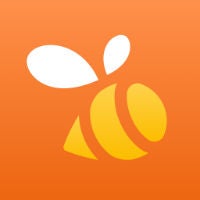 Foursquare has updated its Swarm app with widget support... for iOS, before there is a widget for Android. Android has had widget support basically since it first existed (at least since the first commercial release, version 1.5). iOS got widget support last month. But, Foursquare has had a weird history with Android widgets, so this might not be too much of a surprise.
The new widget for iOS works basically how you might hope a Swarm widget would - it shows you recent check-ins from friends who are nearby; and, it also gives you a quick button to check-in wherever you are (or at least, wherever Swarm assumes you are, based on your location). You can even access this new widget from your lockscreen. It's quite nice really, but there's no word on a similar widget coming to Android.
Any Android users can tell you that Foursquare left the app without a widget for a really long time, then it even disappeared for a bit. And, when Foursquare rebooted and split off Swarm, the widgets disappeared once again. Let's hope we see some Android love soon. If you're looking for the iOS widget, you'll obviously need to be running iOS 8, so you'll have to update, if you
haven't yet
.