Former Verizon employee pleads guilty to felony charge for selling call records and location data
6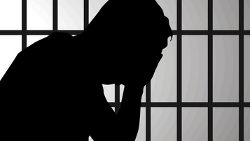 Daniel Eugene Traeger is a former Verizon employee who has pleaded guilty to a single felony charge of unauthorized access to a private computer. As benign as that sounds, the implications are actually scarier for Verizon customers. For a period of five years, the felon sold call records and location data generated by Verizon customers to an unnamed private investigator.
Traeger, who was working for the nation's largest carrier in Birmingham, could end up behind bars for as long as five years. However, prosecutors are recommending a lighter sentence as part of a plea deal. It is not known whether the information sold was from Verizon customers located in Alabama.
According to federal authorities, Traeger was paid a total of $10,000 for the information he sold to the P.I. during the years 2009-2014. Originally, the ex-Verizon employee received $50 a month. By 2013, the rate had gone up to $750 monthly. He was able to get the information by accessing one Verizon computer system to get call records. To get customers' location data, he illegally used another Verizon system called
Real Time Tool
to ping handsets on Big Red's network. He wrote down the information on spreadsheets that he sent to the private investigator.
source:
AP